American Automobile
US culture - automobile (product / perspective)
The automobile is seen around the world as a symbol of American culture. It is loaded with meaning and can be seen from many different points of view. What could a deeper examination of the way Americans view the auto tell us about perspectives in the US?
Activity:
1. Brainstorm : Why is the car important to you in your own life?
2. Why do you think the car is so important in US society?
3. Is the automobile as important in other societies? Examples? Why?
4. Historical background - How did the automobile become so important in the US?:
During the economic boom of the 1920s many cars were bought by average families. 1 car for 5 Americans.
When the depression hit in 1929, the typical family owned a car.
Many families were uprooted by the depression and the dustbowl, losing everything they owned. Often the family car remained the last major possession of the family, needed for travel to seek work.
The car provided shelter to homeless families and transportation for migrant workers. It held the family together and served as a nostalgic link to the family's happier past.
Will Rogers - "We'll be the first nation in the world to go to the poor house in an automobile."
Grapes of Wrath


---

Depression era: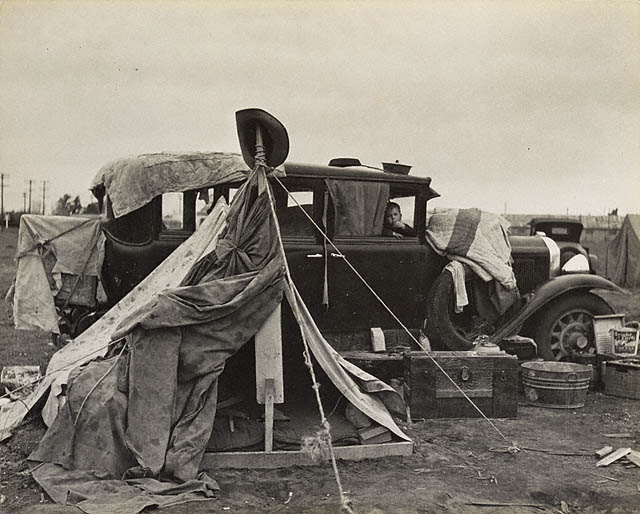 ©Horace Bristol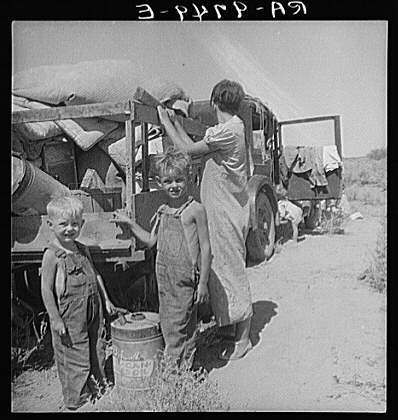 ©Dorothea Lange


---

Post Depression: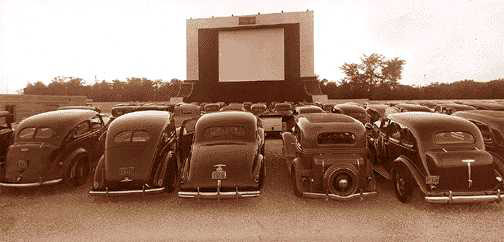 ©Detroit News Library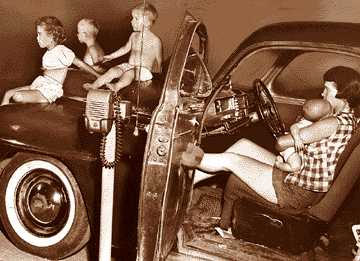 Drive-in ©Detroit News Library


All American Food

---

Today: drive-up commerce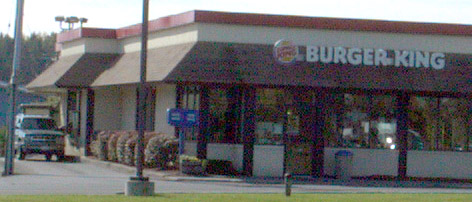 Fast Food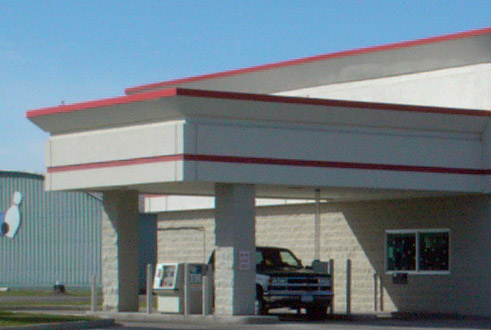 Bank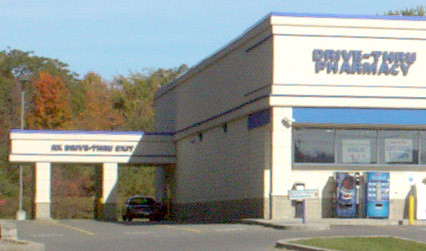 Pharmacy